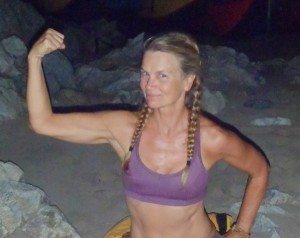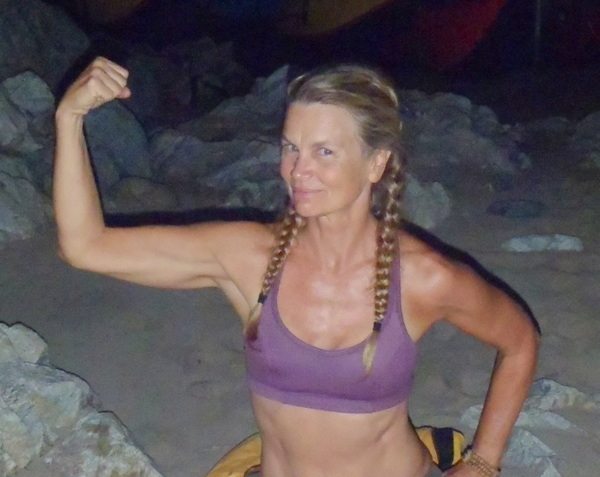 Do you love rivers and rafting but wish you could keep the logistics simple – less gear, easier (but still tasty) meals, and lighter boats? If so, this trip is for you. Neil and I have teamed with the great folks at Rogue River Journeys (RRJ) to offer a special-theme trip on the Rogue River in southern Oregon. For do-it-yourself river runners, this trip is an introduction to my "No Coolers" philosophy to "Go Light" on the river. The focus of the Go Light trip is education and training to run lightweight multi-day expeditions and is designed for those who have a desire to run their own multi-day trips but might not know where to start. I will provide my unique perspective on meal planning to help you create scrumptious meals that are low in bulk, lightweight, and nonperishable. My "No Coolers" philosophy is integral to the "Go Light" style. Neil will provide expertise on equipment and how to select appropriate gear to "Go Light." He will also share tips and tricks for surfing with your light boat, adding to the enjoyment of the trip. Together, we will teach you how to prepare and launch a successful multi-day expedition.
Participants are encouraged to bring their own boats, but only if they are comfortable rowing class III+. Don't have a boat and still want to row? Boat rentals are available from SOTAR (located in Merlin) and Go Light Outdoors may have a couple of specially designed lightweight boats available to rent. An RRJ gear boat will haul your gear so that your boat is as light as possible. Rogue River Journeys will provide an oar boat (run by an RRJ guide), paddle boat (run by an RRJ guide), or inflatable kayaks for those who would rather not take their own boat.
By participating in this trip, you will be able to:
Have a "Logistic-free" river trip – All you have to do is show up with your boat. RRJ will take care of all the logistics.
Learn valuable skills – meal planning, menus, and other kitchen tips and tricks.
Taste a variety of meals prepared from non-perishable ingredients. Some don't even require cooking!
Test new gear and boating techniques – Over the course of the trip you will have the opportunity to try out new gear and experience the difference that going light can make.
Develop expedition skills – Learn from some of the best in the business the skills it takes to manage a successful multi-day river expedition.
So please join me for a few days on the magnificent Rogue River. Besides learning about running multi-day river trips the  "No Coolers" way, this trip is about spending quality time with great people on a tremendously fun river. Whether we're in camp or on the river, you're guaranteed to be smiling and having the time of your life. SEE YOU THERE!
If you are interested in joining me or have questions about this special trip, call the Rogue River Journeys office at 866-213-7754. A deposit of $250 per person will hold your space.