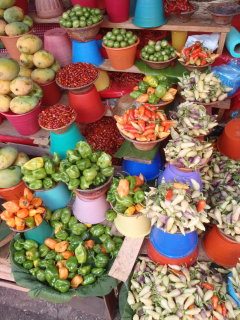 Fresh, Fresh, Fresh! and local grown!
Chilies, peppers of all variety, limes, mangoes,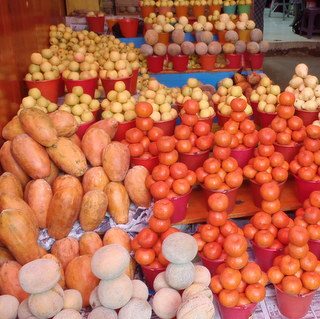 papayas, oranges, cantaloupe.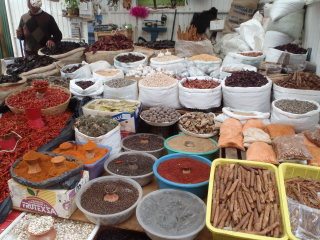 The gourmet cook will love the amazing variety of spices and frijoles.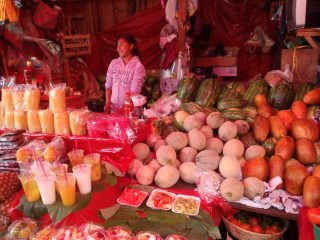 A nina bonita selling her families produce direct from the family farm.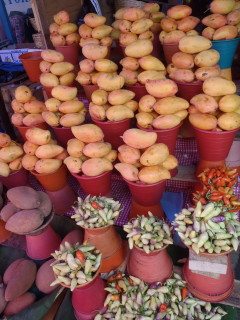 And my favorite – mangoes – they are in season in the winter.
A vendor will cut your produce into appetizing designs.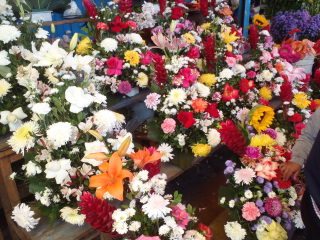 Plenty of colorful flowers.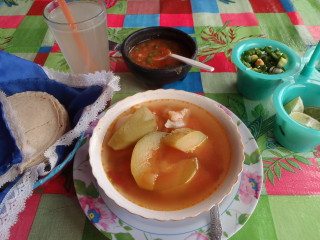 Time for lunch.
Fresh vegetable soup with home-made corn tortillas, salsas, lime and lemonade made from real lemons!
All this for about two bucks!
I love the Mexican Mercado!