Newest Cookbook Now Available as an E-book for Kindle or download the FREE Kindle Reading App and read on your computer, smartphone, tablet, etc.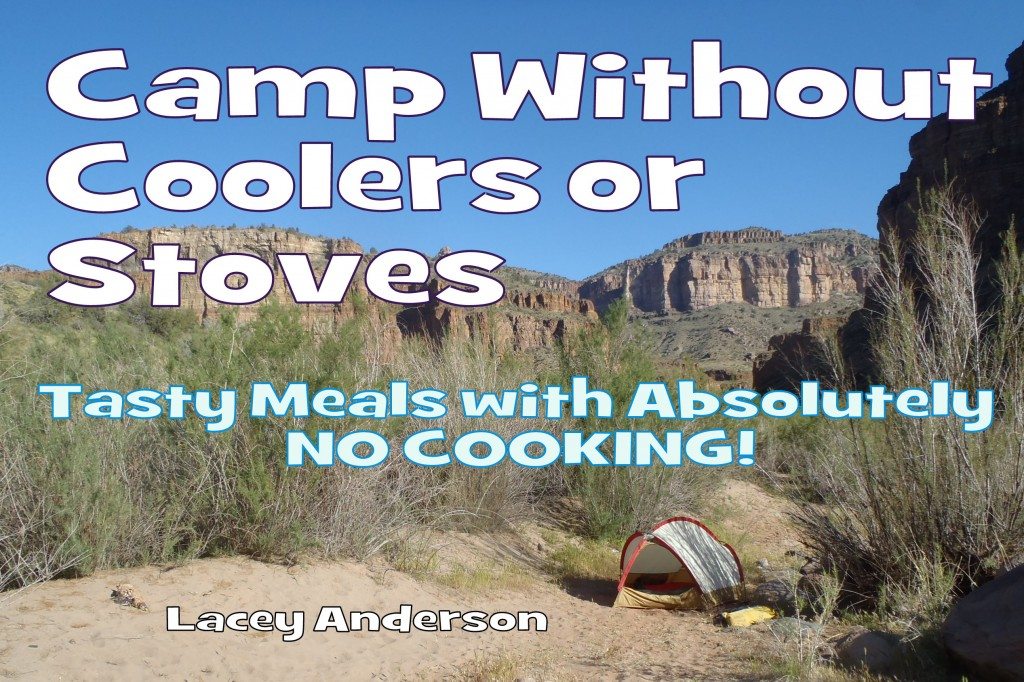 Camp cooking expert Lacey Anderson, author of Camp Cooking WITHOUT Coolers II, presents her latest book on camp cooking – without the cooking! Packed with over 40 recipes, Camp Without Coolers or Stoves contains a 5-day meal plan for breakfast, lunch, appetizers, dinner, and dessert with Absolutely No Cooking. With this collection of recipes, you too can eat well in camp without using a stove, fuel, charcoal, or other heat source! You don't need a Dutch oven, frying pan or cooking pots; you don't even have to boil water. Because no fuels are used for cooking, it is Eco-Friendly too.
Only $5.99
Less than the cost of a bag of ice!
Don't have a Kindle?
Download the FREE Kindle app and read on your computer, smartphone, tablet, etc…
Click Here for FREE Reading App