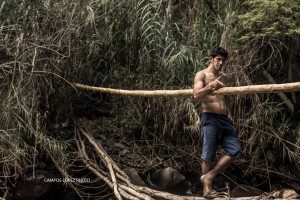 "I'm a native of Tupen Grande. We have to face a problem caused by the company Odebrecht. It's a mega-dam project which they are trying to do in the Maranon River Basin,"  states Emer Chavez. "It will flood hundreds of square kilometers. Thousands of families will be displaced" continues Emer.
See more of the second trailer for The Serpent of Gold. This is the movie we produced while traveling about 200 miles with the Paddling with Purpose and Remando Juntos project on the Rio Maranon in Peru. This river is the Upper Amazon and is slated for 20 dams! These dams have the potential to create much hardship and environmental damage to the Amazon River Basin.
The Serpent of Gold movie will be out in January, 2016. Stay tuned for more information.